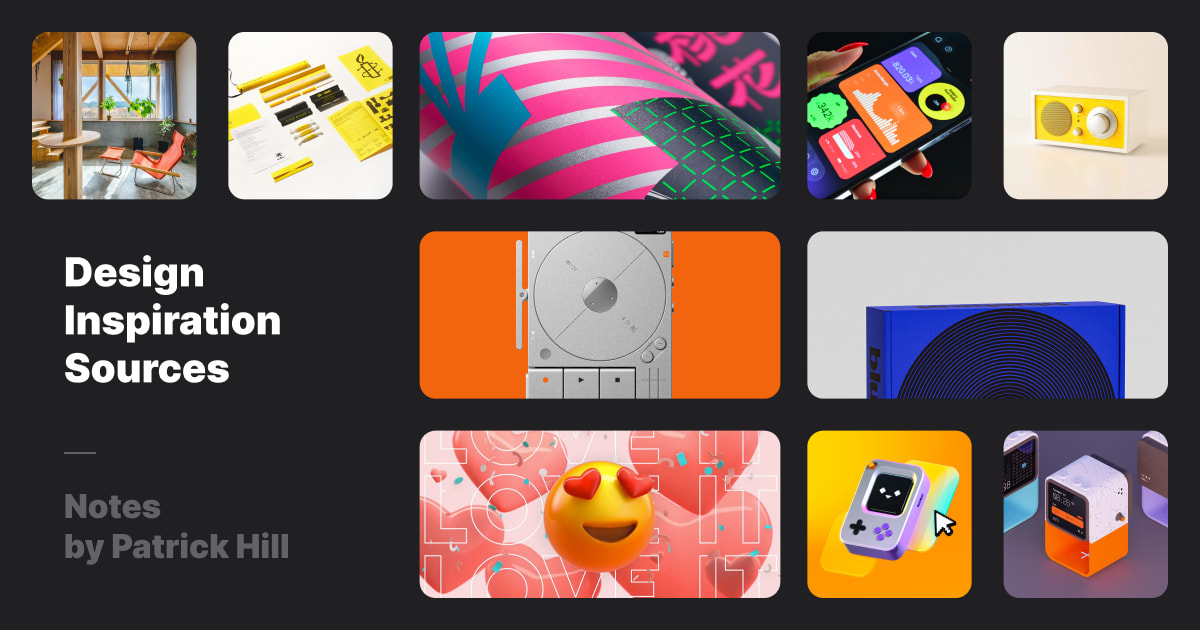 Sometimes you need a little inspiration to get your creativity flowing. Here's a list of all the places I've come across that offer up great visuals.
Favorites
A collective of individual writers sharing articles about design, photography, and UX.
The classic design sharing network. It's a little weird here now but you can still find amazing work.
A platform for some of the most influential design work from around the globe.
The new Dribbble. Still in beta, a little unstable, but great stuff.
Gallery with the best and most carefully collected OG images.
Stellar visual identity inspiration gallery.
The best of recent web, interface and interaction design.
Australia based design inspiration site covering homes, gardens, art, architecture, interior design, food, and more.
---
All
Frequently Visited = ⭐️
General
Interactive / Web / UI
3D
Motion
Print / Typography / Branding
Architecture / Interior
Landscape